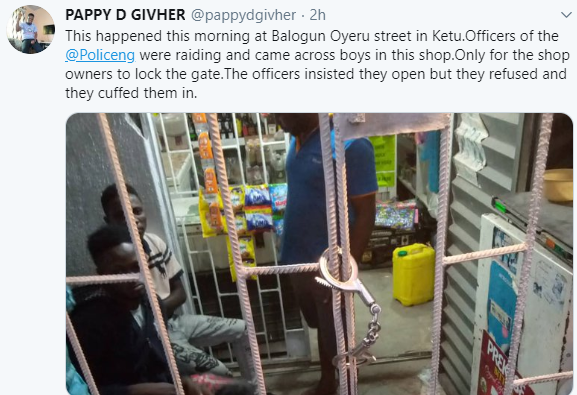 Police officers in Ketu, a surburb in Lagos state, have been accused of "handcuffing" a shop gate after the owner prevented them from arrested two of his customers in Lagos early this morning. Twitter user @pappydgivher shared the photo of the "handcuffed" shop gate and wrote;
This happened this morning at Balogun Oyeru street in Ketu.Officers of the
@Policeng were raiding and came across boys in this shop. Only for the shop owners to lock the gate. The officers insisted they open but they refused and they cuffed them in.