10 Nov 2019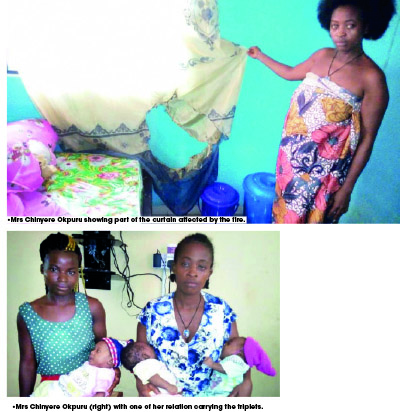 Residents of Abakaliki, Ebonyi State, especially those at Agbaja Unuhu area, are still in shock as to why a father of eight would set his apartment ablaze to kill a set of triplets that God blessed his family with recently.
Chinedu Okpuru Mgboke, a 45-year-old aluminum fabricator, was alleged to have set his rented apartment on fire following a mild misunderstanding between him and his wife.
Sunday Sun gathered that at the centre of their misunderstanding, was, who should be in charge of over N3 million given to the couple as assistance by the Ebonyi State government through the Ministry of Women Affairs and Social Development, after the delivery of the triplets.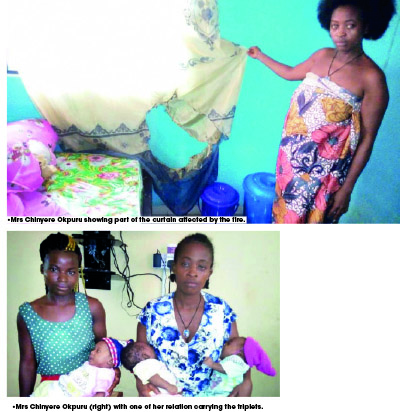 The woman was delivered of the babies about five months ago at the Alex Ekwueme Federal University Teaching Hospital, Abakaliki (AE-FETHA), where the attention of the government was attracted to pick their medical bills.